A Detailed Guide to the Trier Christmas Market in 2023: What to See, Eat, and Buy
Nestled in a river valley between rolling hills sits the city of Trier, Germany. This charming city on the western border of Germany was a last minute addition to our Christmas market tour, and I am so glad we added it.
The Trier Christmas market wasn't massive, but it, like the town, was a great blend of both Germanic and Belgian cultures, was very pretty, and had some very unique elements (especially food) that we didn't see anywhere else.
This post may contain affiliate links or refer a friend links. When you buy through these links, I may earn a bonus at no additional cost to you.
Where to Stay in Trier
I would recommend making reservations as early as possible, as hotels during Christmas market season can sell out.
These are my top recommendations for where to stay in Trier: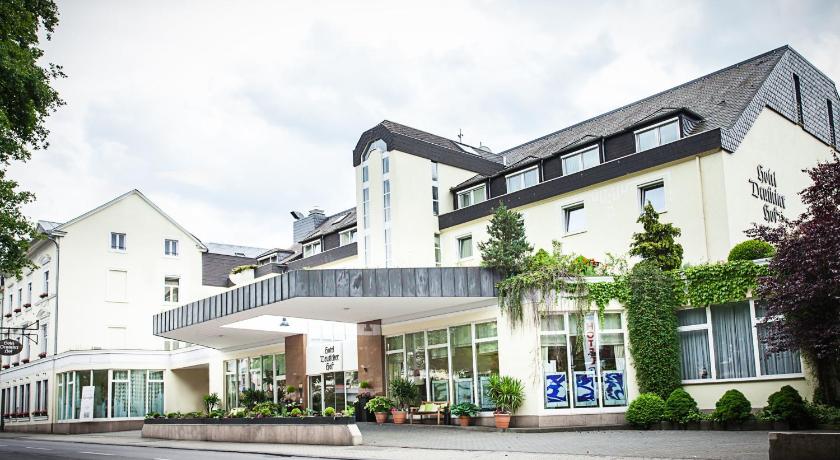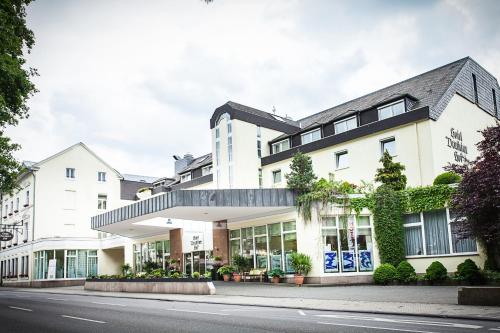 Hotel Deutscher Hof: This cute but modern hotel offers extremely clean, spacious rooms, in a great location, at just ~10 minute walk from the markets and old town of Trier. Plus, you can enjoy the on-site sauna and steam bath after a long day of sightseeing.
👉Check rates here
Romantik Hotel zur Glocke: Located on a pedestrian street, the location of this hotel is superb. In addition, the building is historic, with some rooms having exposed beams in the room. The entire hotel is charming and quaint and a great home base for exploring Trier.
👉Check rates here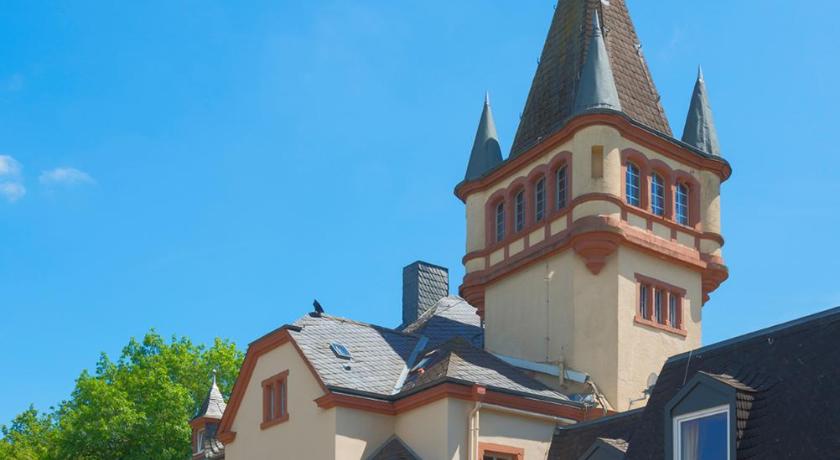 Berghotel Kockelsberg: Now, this hotel is about 2.5 miles outside of Trier, so you will have to drive into town. The tradeoff? Staying in a historic building that looks kind of like a castle, fantastic views over the valley, all at an incredibly reasonable price.
The Trier Christmas Markets
The Trier Christmas Market is divided between two separate, but basically connecting squares: Hauptmarkt and Domfreihof. These two squares are connected by the short street, Sternstrasse. While these are two technically two separate spots, it's really just two parts of the same market.
Hauptmarkt Square
We started in the Hauptmarkt and my goodness, the buildings surrounding this square are absolutely delightful! They were all built at different time periods, so you see a really interesting conglomeration of architectural styles: Romanesque, Gothic, Baroque, etc. We loved all the different hues and details on the buildings.
Inside the market, you'll find quite a variety of foods and shops within the relatively (compared to larger cities) small number of stalls.
There was also a small kiddie carousel to ride.
On the north side of the market, opposite the entrance, was a large Christmas pyramid, which is a classic German Christmas feature. You can see it best from the outside of the market, and it's worth walking around to get a good view and picture with it!
Domfreihof Square
When we finished in the Hauptmarkt, we strolled over to the Domfreihof square.
The part of the market sits in the shadow of the Trier Cathedral. If you fancy a ride, there's a cute carousel in this square.
The cathedral is free to visit and definitely worth a stop. Matthew really liked the look of this cathedral; it has an exterior that reminded us more of a castle.
It is actually the oldest cathedral north of the Alps, but the real standout for this cathedral was the West Choir, a raised area just to your left when you first walk in that was stunning with its intricate carvings and bold coloring.
Cathedral architecture is always so impressive to me, especially in smaller cities! (Even smaller locations in Europe so often still have such grand churches!)
Opening Dates for 2023
As of May 2023, dates for the Trier Christmas market have not been announced yet for this year. However, in 2022, the market opened on Friday November 18 and ended on Thursday December 22, 2022.
Operating hours in 2022 were:
Monday-Thursday: 10:30am-8:30pm
Friday-Saturday: 10:30am-9:30pm
Sunday: 11am-8:30pm
What Goods To Buy at the Trier Christmas Market
Here is a sampling of the goods for sale at the Trier Christmas market. While this list is not exhaustive, it is a very good representation of what you can expect to see in the markets at Trier:
We also saw items such cookie cutters, embossed rolling pins, stuffed animals, jewelry, and alpine village pieces and people.
What to Eat at the Trier Christmas Market
Despite being a small market, there was an impressive variety of food to eat at the Hauptmarkt and Domfreihof squares, such as:
Other foods for sale included:
Churros: Fried fresh from batter on the spot!
Crepes: A large, thin, flat French pancake smeared with your choice of toppings.
Chimney Cake: A sweet dough that is rolled into a rope and baked around a metal cylinder, and then rolled in sugar. This is a Hungarian dessert, but we saw it several times in Germany.
What to Drink
There were several drinks stands between the two squares where you can buy gluhwein (hot, mulled wine), non-alcoholic hot cider, or hot chocolate. When you buy your drink, you also pay a 3 euro deposit for the cup it is served in.
After you finish your drink, you can return the mug and get your deposit back. Alternatively, you can also keep the mug as a souvenir!
We collected mugs from the Christmas markets all around Europe, so of course we had to keep the one from Trier as well. Each city's mugs are different and unique, and so we came home with a collection of unique and beautiful mugs. It's a great souvenir and was one of my favorite aspects of the European Christmas markets we visited!
(Pro tip: When packing, stick each mug in a sock, and then place all the mugs in a carry-on duffel bag, padded with clothes).
If you are keeping your mug instead of returning it for your deposit back, you can still go up and exchange the dirty one you just drank out of for a clean one to bring home (people were really nice when we did this – it seems like this is pretty common).
Other Things to Know About Visiting the Trier Christmas Market
There are no entrance fees to visit the Christmas markets.

People in Trier speak German, of course, but you will find that most people interacting with tourists speak at least some English.

There are some stands that will accept card, but many places will just take cash. There are ATMs around the city, so it's not hard to find a spot to pull out some euros, but I would plan to have euros on hand when you arrive.
Weekends are much busier than weekdays, so if you can, visit on a weekday.
How Much Time Do You Need?
One day is plenty of time to see Trier, the Christmas markets, and the surrounding sites, such as the Roman baths and amphitheater. You can stay overnight in town, or do this as a day trip from a neighboring city.
Where to Park
There are several inexpensive parking lots around Trier, marked above with the square and oval P icons. There are good signs for parking as you enter town, giving directions and indicating which lots are full and which have availability. It was very convenient and straightforward.
The parking lot we parked at was on the corner of Langstrasse and Deutschherrenstrasse. We paid 3.50 euro for 2 hours of parking.
Traveling to Christmas Markets in Other Cities?
While you can easily take the train between many cities in Europe, for this trip we chose to rent a car and drive between towns (since we were going at a fast pace to visit other markets like the Basel Christmas Market, the Colmar Christmas Market, the Strasbroug Christmas Market, and the Cologne Christmas Market).
Driving in Europe is straightforward, the roads are well-maintained, and the signage is easy to follow. If you want maximum flexibility during your Christmas market tour, a rental car is the way to go.
My biggest tip for renting and driving a car in Europe is book your rental car as early as possible– rental cars are in high demand and the prices go way up and the availability goes way down the closer you get to your travel dates.
👉We have found that we get the best prices and availability and options for rental cars on DiscoverCars.com – check prices here!
Christmas Market Essentials
These are a few of the things I wore or brought with us for our Christmas market tour!
Wool Coat: Like most Christmas markets in Europe, the Trier Christmas market was chilly – I cozied up with this affordable wool coat.

Pom-Pom Beanie: This beanie was cute and warm and comes in a variety of colors.

White sneakers: Comfy shoes are important – you'll be putting a lot of miles in as you explore the markets. These are my favorite sneakers – they are so soft and cushy!

Green/Black skirt: If you want a fun, festive outfit, this skirt is perfect for the holidays.

Black Tights: These tights are thick and opaque and go well with any winter dress or skirt, or just as another underlayer.

Crossbody Purse: I always bring this cognac crossbody purse with me on trips – I keep it zipped and in front of my body to prevent pickpocketing.

Power Adaptors: Germany uses type C plugs, so if you're coming from the US, you'll need a power adaptor. This set is affordable and comes in a 3-pack – perfect so everyone can charge their devices.

Packing cubes: I LOVE using these packing cubes to keep all of my clothes and gear organized in my suitcase (is there anything worse than all your stuff mixed up after one day?)

Power Bank: Being out sightseeing and taking pictures all day can seriously drain your battery. I love this power bank because it gives us several charges and has a digital screen.

Travel Umbrella: If there's rain in the forecast, this travel umbrella packs down small – easy to stick in a purse or backpack.
Don't Forget Travel Insurance
Securing some travel insurance is an important part of prepping for any international trip – you never know when something might happen, and your regular insurance generally won't cover you overseas. Costs for a medical emergency on vacation can add up extremely fast, so it's just better to be safe than sorry.
I like booking insurance at Insure My Trip, as they offer a variety of plans with different coverages to choose from, so you can find the right option for you. Plus, they have great customer support if you need help before, during, or after your trip.
👉Check rates at Insure My Trip here!👈
Final Thoughts on the Trier Christmas Market
The vibe of the Trier Christmas market felt really homey and local, like this was a spot that friends were meeting up at for lunch, or that grandmas were out shopping together. The whole feel was very pleasant and happy.
Pin for later!